June 2, 2020
Retail Sector Among Hardest Hit by COVID-19
Brick-and-mortar retailers have been struggling over the last several years as consumers have shifted more and more of their shopping to online providers. Now COVID-19 has dealt another blow to the sector, as many businesses have temporarily closed due to stay-at-home orders, resulting in the largest monthly retail sales decline on record, with a 16.4 percent drop from March 2020 to April 2020.
June 2, 2020
The Impact of COVID-19 on Self-Storage
As the nation faces the ongoing COVID-19 pandemic, commercial real estate owners and operators continue to navigate the rapidly changing and challenging economic environment it presents. While no asset class is exempt from a difficult economic climate, Self-storage is among the sectors best equipped to adapt to this economically challenging time and new social distancing practices.
May 21, 2020
Webinar: Residential Overview-May Update
IPC's residential portfolio is performing well during these challenging times and Inland's property management team continues to work with its tenants on various rental payment plans. The onsite staff maintains social distancing practices along with virtual business leasing and communications. Safety measures continue to be a priority, which include personal protection equipment and disinfecting of common areas. Any nonessential capex projects and value-add plans will be limited for the time being. Niall Byrne, head of Inland's property management, discusses the multifamily sector and its performance in terms of rent collection, vacancies and leasing. Click on the webinar replay link to hear more detail on IPC's residential portfolio performance for May.
May 14, 2020
Webinar: Self-Storage Overview
The self-storage sector has shown to be resilient in times of financial crisis and the current pandemic seems to have had very little effect on its performance. With the stay-at-home mandate, self-storage is deemed as an "essential" business, thus occupancies remain stable and rent collection was in the ninetieth percentile for April and projected to be the same for May. Even before the pandemic, many self-storage operators were transitioning from in-office reservations to online platforms, thus making it easy and convenient, and creating a safer environment for both staff and customers. Click on the webinar replay link to hear Keith Lampi, President and COO of IPC and Dan Zatloukal, Head of Asset Management for Inland Real Estate Investment Corporation, discuss IPC's current self-storage portfolio.
May 11, 2020
Webinar: Healthcare Assets Overview
Inland Private Capital Corporation (IPC) breaks down the performance of another asset class during the COVID-19 pandemic, healthcare – featuring medical office properties and senior living. The majority of IPC's medical office assets are considered "essential" services, with approximately 13 percent labeled as "nonessential" because the property includes tenants performing elective surgery-type services. April rent collections were at 90 percent and May is expected to track the same. IPC will continue to work with tenants deemed as "nonessential", of which some are struggling to pay rent, to potentially provide the opportunity to pay rent over a longer period of time. With the emergence of COVID-19, senior living facilities reacted quickly to ensure the safety of staff and residents by halting day-to-day visitations, delaying move-ins, offering new meal programs that limit physical interaction and providing virus swab-testing capabilities onsite. Click on the webinar replay link to hear an in-depth discussion on medical office and senior living from IPC's head of asset management, Dan Zatloukal with Inland Real Estate Investment Corporation, and IPC's advisor on senior living, Phil Shapiro, a 33-year healthcare veteran.
May 11, 2020
Mitchell Sabshon Joins "The Crisis Cast" to Discuss Commercial Real Estate Amidst the COVID-19 Pandemic
Mitchell Sabshon, President and CEO of Inland Real Estate Investment Corporation discusses how businesses are being directly affected by the global COVID-19 pandemic. Topics addressed by Sabshon include federal funding, mortgage challenges for both commercial and residential properties, and how businesses are evolving to meet new demands. "The Crisis Cast" is a podcast focused on crisis management in uncertain times. Lissa Druss and Thom Serafin, Chicago communications consultants, offer up observations and opinions, featuring guests with perspectives on the challenges facing today's businesses, politicians and nonprofits. Episodes are hosted by Miram Sobh, former news anchor at "Newsradio" WBBM Chicago. "The Crisis Cast" is produced by a third party not affiliated with Inland Private Capital Corporation IIPC), and IPC is not responsible for its content and does not endorse or adopt any statements by anyone other than Mitchell Sabshon or any other information made available on or by "The Crisis Cast" or its producers.
May 8, 2020
COVID-19's Impact on the Multifamily Sector
The multifamily housing sector has experienced robust demand over the last decade but is expected to feel the impact of the COVID-19 pandemic. Tenants may struggle to pay rents due to rising unemployment claims in the United States, among other factors.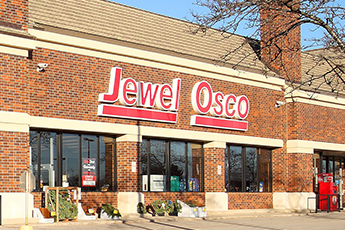 April 30, 2020
Webinar: Commercial Assets Overview
As we all continue to navigate through these challenging times due to COVID-19, rest assured that IPC is no stranger to volatile business conditions. IPC has weathered previous financial crises and our plan is no different this time. In reviewing our commercial assets, specifically shopping centers, NNN retail, office and industrial properties, we are pleased to report a 100 percent rent collection for April. Our commercial portfolio includes 351 properties in 43 states and accounts for 40 percent of IPC's total assets under management (AUM). We are working diligently with all our tenants to ensure they are familiar with and, when appropriate, applying for the government assistance available to them during this time. We have also proactively leveraged our business relationships with our lending partners during this crisis to assist in managing current debt on these assets. For a replay of the webinar, click on the link below and hear Dan Zatloukal, Executive Vice President-Asset & Portfolio Management of Inland Real Estate Investment Corporation, discuss each asset class in detail with performance to date.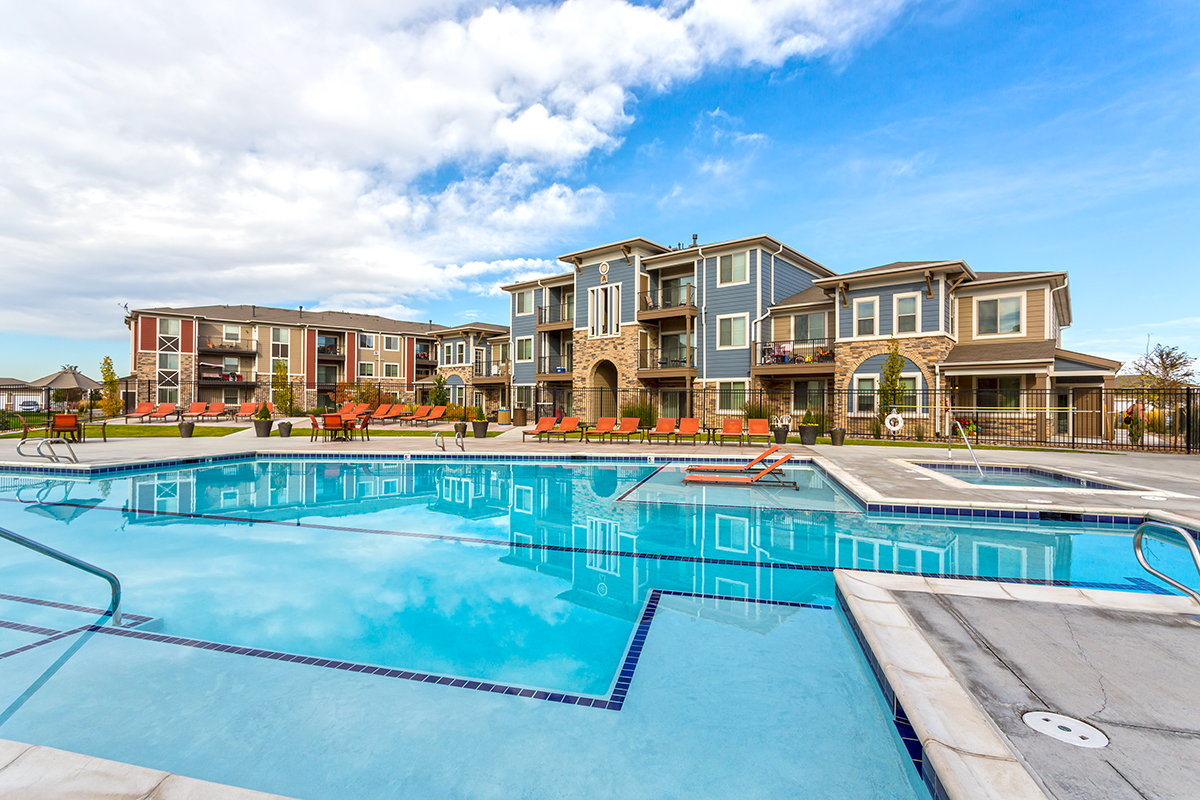 April 20, 2020
Webinar: Residential Portfolio Update
Our businesses continue to operate with minimal interruptions. Over the past 30 days, we evaluated our portfolio of residential properties, which includes 61 properties with more than 15,000 units, dispersed across Class A, B and C assets. Approximately 65 percent of our residential portfolio is concentrated in Florida, Colorado and Arizona, with the remaining situated across 15 other states.
Inland's property management team, headed by Niall Byrne, a 15-year Inland veteran, is comprised of 360 team members on the multifamily platform, including office staff and field personnel at all levels. Our property management team works very closely with asset management, to determine the best strategy for each property and evaluates what necessary steps need to be taken to help our tenants during these difficult times. Click on the link to listen to the full webinar with Keith Lampi and Niall Byrne.
April 14, 2020
COVID-19 and Commercial Real Estate
COVID-19 quickly grew into a global pandemic that is having an impact on the health of mankind, economies, capital markets and individual businesses. The commercial real estate industry has been highly affected, primarily due to the unprecedented and necessary response including the temporary closure of non-essential businesses.
April 4, 2020
Message from Keith Lampi, President & COO
Amid the COVID-19 outbreak and the unprecedented national response that has followed, Keith Lampi assures investors and valued partners that IPC is making every effort to protect the health and safety of tenants, staff, and communities across the country.
April 3, 2020
Webinar: COVID-19 & the Current Market Environment Update
During these uncertain times, we find ourselves in a unique situation. We are taking measures on IPC's end during the shelter-in-place order, making sure our staff stays safe and healthy.
Due to IPC's diversified portfolio of assets, investors may find comfort in knowing that each one of IPC's investments has different levels of exposure to risk categories as designated by the COVID-19 outbreak. Commercial real estate has been affected across all sectors, one way or another, however, having an investment across diverse geographic areas may show stable performance during this volatile time. When the opportunity arises, IPC has been proactive in helping some communities such as donating several blocks of rooms to first responders in Detroit. As the COVID-19 pandemic continues, we will keep evaluating best practices in all sector categories and carry out the best strategies for our investors. To hear more about how the different commercial real estate sectors are responding to COVID-19 and the necessary temporary close of non-essential businesses, click on the link for the full webinar.