April 22, 2021
Webinar: Residential Overview – Q1 2021 Update
The first quarter of 2021 reflects strong metrics for IPC's residential portfolio. The average rent collections were at 96.8 percent, slightly higher than the industry average for the same time period. IPC added 245 multifamily units to its portfolio, and now manages more than 18,000 units nationwide. Inland's property management team has continued to grow rental income and completed approximately 120 value-add projects. Click on the link below to hear Niall Byrne, head of Inland property management, discuss important details about IPC's residential portfolio.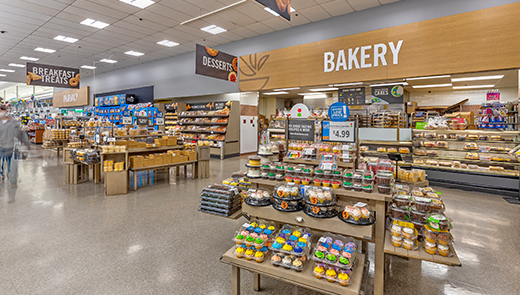 April 14, 2021
Grocery Stores Remain Essential, Perform Strongly with In-Person and Online Sales
Grocery stores are deemed as essential retailers, with many consumers embracing the opportunity to go to a physical store. Although 2020 presented some changes and challenges, shoppers continue to make regular trips to grocery stores to select fresh foods and other needed items.
January 21, 2021
Webinar: Residential Overview – 2020 Q4 Wrap-Up & 2021 Outlook
As the challenges of the COVID-19 pandemic continue, IPC is cautiously optimistic heading into 2021 with its residential portfolio performance. Additional stimulus and implementation of the new vaccine are bringing hope for a positive bounce in rental growth in the coming months. IPC's residential properties finished strong in the fourth quarter of 2020, with physical occupancies at 94 percent and leasing at 96 percent, both above the national averages reported by National Multifamily Housing Council. On the leasing front, the shift to virtual property tours continues and has helped with more efficiency in viewing communities by potential tenants.
November 19, 2020
Webinar: Residential Overview – October Update
IPC's residential portfolio has maintained an average of 97 percent in rent collections over the past seven months, as the country forges on through the COVID-19 pandemic. With more than 16,000 multifamily units under management, Inland's property management team has been able to steadily grow rents and completed more than 100 value-add units over the last several months. October 2020 rent collections and leasing activity are both averaging at approximately 95 percent.
October 15, 2020
Webinar: Residential Overview – September Update
Rent collections and leasing activity at IPC's residential sites continue to be positive, with September's occupancies and leased percentages in the upper ninetieth percentiles. Some residents are still utilizing the payment plans offered by Inland's property management and we expect a number may continue to do so through October. With some rent payments outstanding, late fees will be accessed and eviction efforts may be considered in select situations.